When Churches and Artists Come Together During a Pandemic
One intention of the Brehm Residency is for artists and churches to learn and reflect on the nature of the arts and faith in a deep and embodied way—mind and heart conversing with our hands. In turn, participants practice and foster wholeness in their faith communities.
As a nine-month learning and working community of artists and church leaders, the Brehm Residency allows an artist and church liaison to work together, with the belief that the arts are a valuable component to faith formation. Even amid the isolation and separation of quarantine, this year's residency participants were able to bring about renewed connection, collaboration and community in their churches. To give you a glimpse of just how the program shaped one church, we've interviewed artist Lauren Bailey and liaison David Rivers, Associate Pastor at Calvary Chapel Sequim.
What made you decide to join the Brehm Residency?
Lauren: We had just started an arts fellowship in our church where we were meeting once a month and sharing different creative projects we were working on. When we found out about the residency, we thought it'd be a beautiful context to integrate into and a framework to help open up conversation. Our church is supportive of the arts already, but we just didn't know how to integrate it, or use it as outreach in our community. [The residency] legitimized our inklings, and it validated our desire to integrate art into the church. Finding fellowship with others across the nation was super exciting.
How did you invite your church to participate in the arts?
David: What began as a small group of artists gathering over food to share and encourage one another in their art, blossomed into a full-fledged exhibition under the leadership and vision of one of our artists, Lauren. We announced that we were going to begin showing artwork in our church, and invited anyone who desired to participate. After a couple months, when Easter arrived, our fellowship room, which up until now had simply housed a table for coffee, handouts, and information, was transformed into a beautiful space of multiple expressions of art. Now when you ascend the stairs to our house of worship, you are met by paintings, sculptures, compositions, poetry, all speaking of God. 
We are incredibly blessed under Lauren's leadership, and will continue to follow her vision by creating art for each liturgical season throughout the year.
How did the exhibition impact you and your church community?
Lauren: It was a way to know each other more, as some of the works were more vulnerable and shared things that wouldn't have been said otherwise. It also gave the congregation an opportunity to see into the heart of congregants, and aspects of redemption through the eyes of the artist.
I think it was just a breath after a very long time not breathing. It was multifaceted for me; I proposed something that was visible, and I am so shy. As a visual artist, that is a hurdle. And not just in the production of an art piece, but in me saying, 'I think this matters, and this is an aspect of our Creator.' I wrestled with that a lot, to be able to bring art into the church and encourage other artists to say what they need to say. Having that opportunity to speak the heart of God visually was just a gift. Now my mission is to help others say what they need to say, especially when it comes to God!
One way Lauren will accomplish this mission, alongside David, will be in their roles as Brehm Residency Facilitators this upcoming fall.
Christ's pierced hands, a symbol of his sacrifice, allows us to use our hands to worship. Through the community of the Brehm Residency, a pedagogy of care is followed: the mind engaged through an online curriculum of common readings, the heart through devotionals and spiritual practices, and our hands through creative rhythms. 
David and Lauren provide an example of the way art can nourish relationships and speak to the heart, thus enhancing the life of the church. If this is possible during COVID, what possibilities might be in store for your church? How might God be inviting your church to expand creativity for your community?
Registration for the 2021/2022 Brehm Residency closes on Oct 1. Visit www.brehmresidency.org to learn more.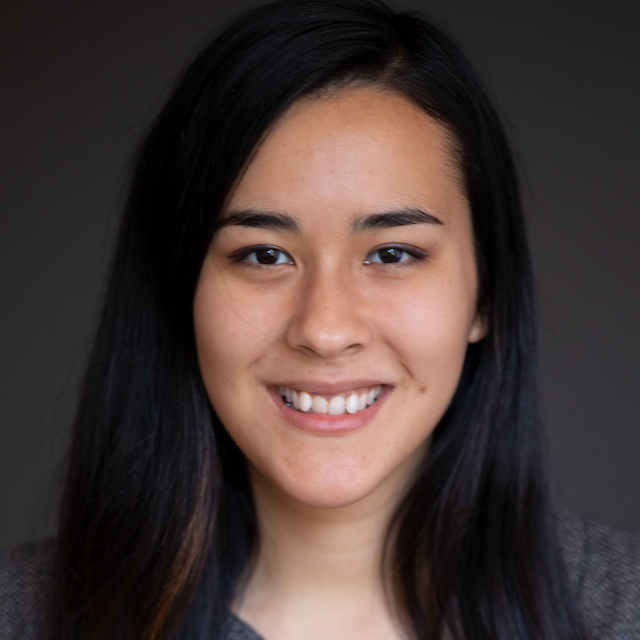 May is a visual artist living in the Seattle area.