[In April of this year, the Rev. Dr. Paul M. Nagano passed away. Founder of Evergreen Baptist Church, director of the Council for Pacific Asian Theology, and first executive minister of JEMS, he was a noted theologian and pillar of Asian American Christian community.
In the second of a three-part series – read part one here – the Rev. Dr. Ken Fong, Fuller affiliate professor and head pastor of Evergreen Baptist Church Los Angeles from 1997-2017, reflects on the life and times of his mentor and predecessor.]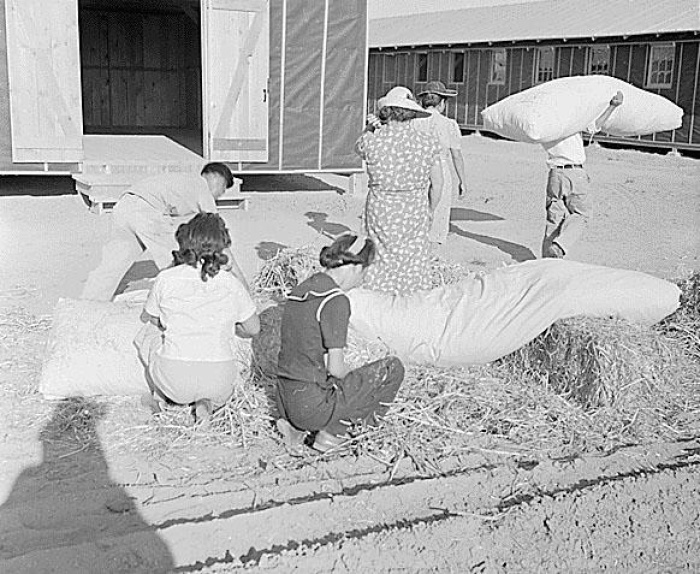 …At last, Paul had already been officially ordained. On February 23, 1943, the Wartime Relocation Authority had granted him permission to leave the Poston concentration camp long enough to be ordained. The Rev. Dr. Ralph Mayberry—executive secretary of the LA Baptist City Mission Society (now American Baptist Churches of Los Angeles, Southwest, Hawaii—ABCOFLASH)—had escorted Paul to the First Baptist Church of Tempe, Arizona. Even though he was only 22 and lacked any seminary training, Paul was ordained by the Arizona American Baptist Commission on Ministry. For the rest of his life, Paul would remain grateful to the American Baptist Churches and make numerous contributions on behalf of countless Asian Americans.
On September 13, 1943, Paul and Florence Wake were joined in holy matrimony by Dr. Morikawa. The very next day, the blissful young couple left Poston III for Minneapolis, Minnesota. Paul had been accepted to Bethel Theological Seminary in St. Paul. When the war finally ended in August 1945, Dr. Mayberry called 25-year-old Pastor Paul to return home to help fellow internees returning to Los Angeles with resettlement. This invitation came just two months before he was set to graduate from seminary, but caring for God's people was the priority, so he and Florence immediately packed their meager belongings into their well-worn Chevy and headed back to Southern California.
During the war, the Japanese Baptist Church on Second and Evergreen in East LA had been used by a Mexican American congregation, so Pastor Paul led the members of his old church to worship in the chapel of the Spanish American Seminary on Indiana Street. But by February 1946 he and the members were able to meet again at their original location. Hoping to attract more of the second-generation Japanese Americans, Pastor Paul led them to rename the church "Nisei Baptist Church." However, a scant two years later, they changed the name to Evergreen Baptist Church, a name that would later suit the multi-ethnic, majority Asian American congregation that would relocate to Rosemead in the early Nineties. Changing the name of church is typically a herculean task; for him to spearhead two name-changes in just two years demonstrated both his extraordinary foresight and leadership.[1]It would later serve the broadening of the church's demographic mission to include a myriad of APIs and others.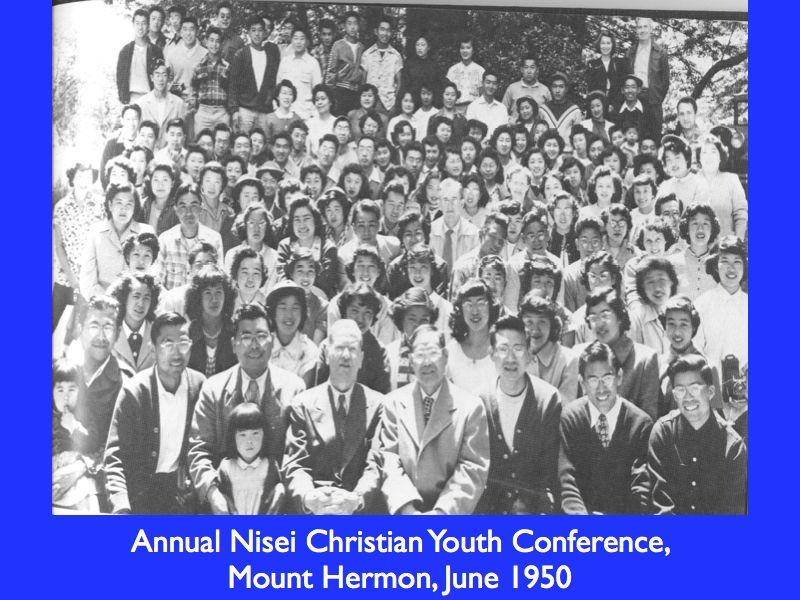 The ecumenical spirit that had blossomed in the camps continued to bear fruit in Los Angeles. In 1946, weekly early morning prayer meetings for Japanese American ministers were started in both Los Angeles and Northern California. This led to the launching of the Japanese Evangelical Missionary Society (JEMS) in 1950. Anxious to identify a director, the organizers were relieved when Pastor Paul shared, "If the Evergreen Baptist Church feels with me that this is the direction of our Lord, and, after discussing this with my family, we feel led in this direction of God for our lives, and if you feel that I am the person of God's choice, I will be willing to give myself to this ministry."[2]Pastor Paul was installed as the first executive secretary of JEMS, using his own garage as the office and supported by his pastoral colleagues who pledged ten dollars a month from their meager salaries.
This would not be the last time that Pastor Paul and his now-family of three children—Jim, Steve, and Jan–would faithfully answer God's call to serve the mission of the gospel of Christ. He would leave JEMS in 1954 and move to Honolulu, Hawaii, to serve as the English-speaking pastor of the Makiki Christian Church until 1962. After returning to LA, he would be asked to take the helm of JEMS again, serving until 1971. He would then use his sabbatical to enroll in the doctoral program at the Claremont School of Theology in Claremont, California. Since his days behind the barbed wire fences of Poston, he had been wrestling with questions tied to his identity. "Who am I? Where do I belong? Where is my future?" The year away from doing ministry was a God-given opportunity to dive headfirst into these questions. Learning that "all theology…is rooted in biography,"[3]Paul would later write
"For the greater part of my ministry, I have been what we label 'evangelical conservative,' believing in the uniqueness and finality of Christ and Christianity. I believed the traditional claim for the superiority of Christianity—that salvation was only through Jesus Christ. Now I was exposed to other religions, and each claimed to be the one true religion. How can we ignore the growing reality of religious pluralism? Can world peace be found without peace among the religions? As an honest Christian facing these endless questions with an open mind and heart, my stance changed. This period of my spiritual journey was truly a transforming time."[4]
His doctoral dissertation was entitled "Japanese American Search for Identity, Ethnic Pluralism, and the Basis for Permanent Identity." This time, unlike his previous two missed graduations, Paul was able to stride joyously across the stage and receive his doctoral hood.
---
[1]I would become their second pastoral intern from Fuller in 1979, be called as their first American Chinese associate pastor in 1981, and following a bloodless split initiated by senior pastor Cory Ishida, become senior pastor of the remnant that would remain at the Rosemead campus in 1996. I finally retired in July 2017 after serving continuously at EBCLA for forty years.
[2]Vision and Faith, 1985, 35thAnniversary edition of JEMS.
[3]Paul F. Knitter, No Other Name, cited in Transformed by Love, p. 55
[4]Ibid.