[This Advent season, Centered is sharing Asian American Christian reflections on the topic of "Advent and Empire". Just as the birth of Christ brought peace and deliverance, we hope these entries can speak God's truth into our times.]
A number of recent news reports, congressional hearings and documentaries, punctuated with ominous background music, have illuminated the harmful shadow side of social media. Generally, people are beginning to realize how social media usage and experience can get out of hand as it shapes our perspective and overall mental health. Social media may have started with noble pursuits and promises (connectivity, social engagement, etc.), but what it has become is starting to look a lot like a metaphorical and domineering empire.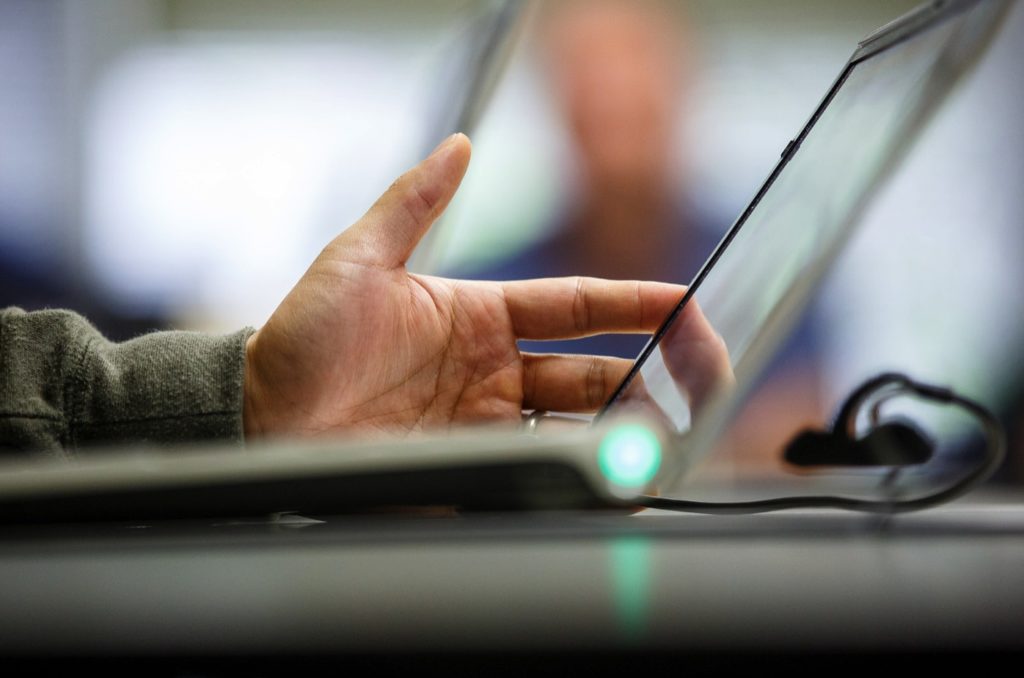 Like other imperial systems, social media thrives because it provides practical benefits – access, resources and (social) security – while leveraging some of the most basic aspects of human nature: the desire for belonging and acceptance. Social media offers this by providing a platform for expression, visibility, and validation while erecting digital boundaries from critics. This platform can be especially valuable for Asian Americans and other minorities who often experience the pain of invisibility, exclusion, suppression and invalidation in other spheres of life.
…social media thrives because it provides practical benefits while leveraging our desire for belonging and acceptance.
Additionally, this empire thrives because it both generates and runs on the current most valuable asset on earth: data. Many businesses and people's livelihoods depend on the data economy, further establishing social media's standing in our society. As social media networks seek to sustain rapid growth, they resort to increasingly exploitative practices of data mining and even behavioral and psychological experiments.
Another dangerous and unintended consequence of social media growth has been the way it allows ill-intentioned people (i.e. "internet trolls") to have far-reaching and covert access. All of a sudden, social media's utopian vision of a global community has been transformed into polarized camps. Of course, this is mixed in with cute videos, feel-good posts and eerily targeted ads – engineered to appease and distract, creating various forms of submission, including widespread apathy. Even if we want to resist, it's difficult to completely and sanely "go off the grid" or assert power over this empire given its pervasiveness.
It didn't start out this way. At first, social media was a platform where I felt free to be myself. I could post about my experiences and other people's stories that I otherwise wouldn't have the opportunity to share. But these days, I no longer feel free to do so out of fear and suspicion of how my content will be misused and/or misinterpreted. I'm back to feeling vulnerable to invisibility, judgement and rejection while also feeling frustrated with feeling like I have only two options: submit + connect via social media or resist + disconnect from social media.
Attempting to respond to my feelings of isolation and unease, I chalked up my issues with social media to a lack of individual fortitude: if only I were thicker-skinned, more interesting, more influential, less consumerist, less credulous and more disciplined, then I could use social media unscathed. When this failed, I tried to demote social media by categorizing it as "not real life," only to feel defeated and frustrated by its inescapable integration with my real life. Ultimately, I felt powerless.
…out of our frustration, we tend to resort to viewing the world in terms of dualistic thinking: good vs. bad.
This is a familiar cycle of how humans deal with the empires of our time. Moreover, out of our frustration with our sense of powerlessness, we tend to dehumanize, be less gracious to both ourselves and others and resort to viewing the world in terms of dualistic thinking: good vs. bad, right vs. wrong, us vs. them, real vs. fake. And unfortunately, the church doesn't do a good job addressing this way of coping; in fact, it often perpetuates it using New Testament scriptures such as, "do not conform to the pattern of this world" and "do not love the world."
I grew up in an Indian immigrant church. Undoubtedly, my religious-ethnic community's perception of power, both individual and systemic, has been shaped by immigration and surviving in a context in which we are the minority. And going even further back, I presume our notions of power also stem from generations that were colonized. Clearly, my people know something about living under empire! Inevitably, we become susceptible to feeling powerless and hungering for empowerment.
I have witnessed a lot of contradictions as Christians continue to be "of this world" when it benefits us and "separate" when it threatens our sense of power or control. For immigrants, this can look like going along with dominant culture as we pursue education, wealth and status, but "separating from the world" (i.e. American culture) to preserve and pass on cultural traditions and values.
…do Christians continue to be "of this world" when it benefits us and "separate" when it threatens our sense of power or control?
To an extent, making clear-cut distinctions between "right" and "wrong" can be truly helpful. By creating temporary, protective boundaries, we can find space to tend to our emotional wounds. However, it ultimately fails at helping us to reconcile the reality of living in this world. To exist is to be complicit in perpetuating empires of one sort or another. Moreover, dualistic thinking is limited in helping us heal and redeem a true sense of power while living within the empire's shadow.
So, if not from our own coping strategies, where do we receive this healing and redemption?
I believe it must be Christ. Paul's message to the Galatians rings in my head: "It is for freedom that Christ has set us free. Stand firm, then, and do not let yourselves be burdened again by a yoke of slavery." (Gal. 5:1 NIV). Franciscan priest and author Richard Rohr writes, "We must recognize our constant tendency toward negating reality, resisting it, opposing it, and attacking it in our minds. This is the universal addiction" and it is enslaving us to a cycle of grasping for power. Christ set the example of not negating reality or withdrawing from it, nor does he requires us to overcome it. Rather, Christ enters into it as the light that helps us to see. This light makes the shadows visible, giving us full sight/awareness, but it also means God is present. Rohr notes that when we can live out of this truth, it "[allows] for a deeper, broader, wiser, more inclusive and loving way of seeing" ourselves, others and the world in which we live.
Christ set the example of not negating reality or withdrawing from it… but entering into it
The decision to use social media or not is entirely up to you. It doesn't make you right or wrong, good or bad, strong or weak, valuable or irrelevant. It doesn't determine whether you are beholden to or free from the empire. We have already been set free to live freely.
During this season of Advent, I invite you to join me in considering the powers that we grapple with in our daily lives, confessing our complicity in dualistic thinking and calling on Christ to illuminate the freedom that God offers through the gift of Immanuel – God with us.
Resources:

– "The world's most valuable resource is no longer oil, but data" The Economist, May 6th, 2017. https://www.economist.com/leaders/2017/05/06/the-worlds-most-valuable-resource-is-no-longer-oil-but-data
– "Love Is Our Nature", Fr. Richard Rohr, September 15, 2019. https://cac.org/love-is-our-nature-2019-09-15/