Islamic Diversity and Missiological Response
This blog is part of an ongoing series by the speakers for Fuller's 2016 Missiology Lectures: "Dynamics of Contemporary Muslim Societies: Christian Theological and Missiological Implications."
Malik Mumtaz Hussain Qadri was a killer.
Malik Mumtaz assassinated the governor of Pakistan's Punjab province, Salman Taseer, in January 2011. He killed in cold blood, publicly, witnessed by many who did not move to stop him. Malik himself immediately and openly acknowledged what he had done.
So why, when Malik appeared in court charged with murder, did hundreds of supporters shower him with rose petals and garlands? Why did more than 500 Muslim clerics declare their approval of the crime? Why, after Malik's execution this February 29, did more than 100,000 attend his funeral in Rawalpindi?
This story nicely illustrates the complexities of diversity within Islam.
Salman Taseer represented Muslims within Pakistan who consider the country's "blasphemy" law too harsh. That law carries a mandatory death sentence for those who speak against the messenger of Islam. Malik Mumtaz represented Muslims who believe that to seek to soften that law is itself blasphemy that deserves the death penalty.
The Malik Mumtaz story is off the radar of most Western media, but the diversity it demonstrates is worth exploring. Pakistan, a self-consciously Islamic republic with the world's second largest Muslim population, is an important player in the global Muslim community.

For Christians, understanding this diversity is essential because it was Salman Taseer's defense of a Christian woman, Asia Bibi, which particularly enraged his opponents. Pakistan's "blasphemy" law has victimized a disproportionate number of Christians. Once the accusation is made, public sentiment makes it impossible to determine what actually happened.
Asia Bibi recounts that the accusation arose out of a dispute over her use of a drinking vessel belonging to Muslim neighbours. Salman Taseer decided that Asia Bibi was falsely accused and deserved mercy. His defense of the Christian woman became a symbol of his attempt to revise Pakistan's "blasphemy" law. From a Christian perspective, Salman's defence of Asia Bibi was a courageous action in the midst of sectarian groups that strenuously opposed him.
The diversity revealed by this story has been characterized by some as a divide between the secular and the religious, or the moderate and the extremists. In this case, however, the deeper difference seems to be between Muslims who believe the blasphemer must be killed and Muslims who do not.
This and other observations of Islamic diversity should not shut down discourse about Islam at a time when clear and informed thinking is urgently needed.
Rather, diversity simply invites a multifaceted missiological response. What would account for the differences in the ways Muslims live out a common faith? Might Christians find ways to work with Muslims who take a more liberal view of Islam? What encouragement and counsel is there for Christians who live in Muslim-majority contexts where their rights are minimized?
The Malik Mumtaz story also urges a biblical and theological analysis of the phenomenon of the extreme veneration of the messenger of Islam. Can disagreeing with that veneration truly be termed "blasphemy"? What are the Christological dimensions of that veneration in witness, disciple making, and church nurture?
Diversities in other parts of the Muslim world will of course have their own special features. Each set of diversities challenges the Church to respond in creative ways that are true to the gospel and appropriate for each particular context.
---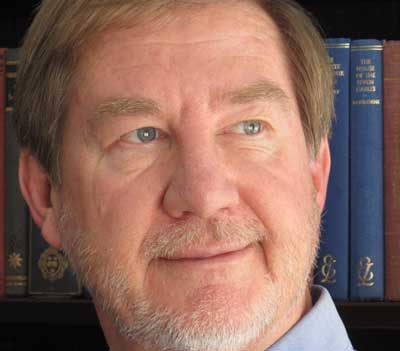 Gordon Nickel is a consultant to the Centre for Islamic Studies, South Asia Institute of Advanced Christian Studies, in Bangalore, India.