What do we mean by "global" arts?
The term global—fraught with possibilities for contradictory glossing—provides us with great opportunity for conversation in the context of this year's missiology lectures.
Some, reflecting dictionary definitions of the word "global"[1] will focus on music and art forms which are globalized. Supported by powerful distribution systems, these arts engender response across cultural and language boundaries, responses made exceptionally complex because no artistic language communicates universally.[2]
Or do we mean "global" in the sense of foreign or alien? In this sense, you might think of the "world music" section of Western music stores or the title of a North American global mission pastor lauded for his passport full of visas and stamps from far-flung places.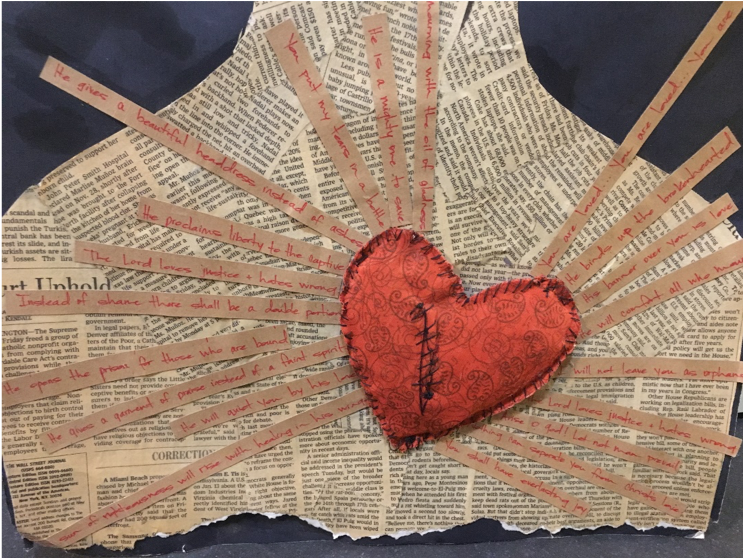 I propose that a third sense of the word provides a key to the future of arts engagement—a view of arts worldwide with a focus on those which are rooted in local aesthetics, histories, and values; arts that are community-based. A community focus often supports artists who are marginalized or underfunded, or who don't enjoy the affirmation of the world's stages and electronic screens. Their arts may range from personal expressions of trauma healing[3] to scriptures chanted in the indigenous toyuk style[4] of a minority group in northern Siberia.
Ethnodoxology—the discipline forming around this topic
Ethnodoxology is "a theological and anthropological framework guiding all cultures to worship God using their unique artistic expressions."[5] This young discipline acknowledges the pervasive presence and growing popularity of globalized arts. It also recognizes the impact of foreign arts, noting that including arts from outside our own church walls provides a bracing antidote to the overwhelming penchant for self-centric choices in our worship practices. Best practices in ethnodoxology, however, focus their energies on community-based artists and their arts—fostering locally created and locally appreciated expressions in communities of faith around the world.
Where is ethnodoxology going?
Is the field of ethnodoxology opening a new frontier in missiology studies? Ethnodoxology resources have mushroomed over the last decade: networks, organizations, and learning opportunities that range from participatory workshops through PhD level studies. Our discussions in November 2018 at Fuller will explore ethnodoxology's growth from highlighting mostly music to including all the arts and from its primarily rural and missional applications to including multiethnic, urban, and diasporic contexts.
[1] For example, Dictionary.com offers this definition: "pertaining to the whole world; worldwide; universal."
[2] See for example, my article on "The Great Misconception: Why Music is not a Universal Language," (82–89) in Worship and Mission for the Global Church: An Ethnodoxology Handbook, eds. James R. Krabill et. al (Pasadena: William Carey Library, 2013).
[3] "Mended Grief" by Jessica Sorvaag, used by permission. Created during the "Arts and Trauma Healing" course at the Center for Excellence in World Arts in Dallas (www.gial.edu/ath).
[4] See https://www.youtube.com/watch?v=4NPE-faJCUM – Psalm 67 (68), on a tune improvised in the toyuk style by Irina Aksyonova. Video by William Harris, used by permission.
[5] Schrag, Brian, with Robin Harris. 2014. "Ethnodoxology: Facilitating Local Arts Expressions for Kingdom Purposes." Mission Frontiers 35(5): 6–8.
---
Robin Harris,PhD (Music/Ethnomusicology), is one of the lunchtime discussion leaders of the 2018 Missiology Lectures. She served for decades in cross-cultural contexts, including 10 years in Russia, and now speaks at colleges and conferences on topics such as ethnodoxology and ethnomusicology. Her publications include co-editing Worship and Mission for the Global Church: An Ethnodoxology Handbook (William Carey Library, 2013) and Storytelling in Siberia: The Olonkho Epic in a Changing World (University of Illinois Press, 2017). She currently serves as Assistant Professor and Director of GIAL's Center for Excellence in World Arts and as the president of the International Council of Ethnodoxologists.