Participants Needed for Study on Supporting Adoptive Families
---
The modern process of adopting a child whose family has become separated due to tragic circumstances can be a positive, life-giving act. When adoption is needed it can reflect the priorities of our faith to provide welcome, hospitality, nurture, justice, and care to vulnerable children and their birth families and communities.
Adoption processes can also be complex. Yet, this step is only the beginning of life together for an adoptive family. Unfortunately, some research has shown that while American Christian families expressing the desire to adopt are often championed by their churches, much of that support can fall away once the adoption has been finalized (Perry 2017).
Influenced by these findings, for the past year Fuller has been conducting research related to the ongoing needs of adoptive families. Led by adjunct assistant professor Sheryl J. Ryan, this grant-funded study is an effort to understand the range of needs that adoptive families have once the adoption has been completed in order to inform the most useful and effective responses—including any that local churches might be able to offer.
Follow this link to take the survey.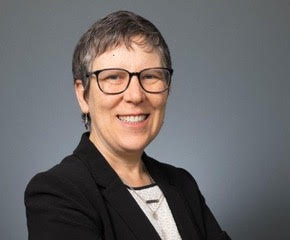 We are currently looking for more study participants to complete a 15-25 minute anonymous online survey. Participants must be adults who read and write English, and who have adopted a child who is currently under 18 years old. If you are interested in taking this 15-25 minute survey, follow this link to begin. Also, please forward this link to anyone who you feel may be interested in participating. Within the survey, participants can follow a link to choose to be entered in a raffle for a $25 gift card, or volunteer for follow-up interviews.
If you have any questions about this study, please contact Assistant Professor of Intercultural Studies and Children at Risk, Dr. Dave H. Scott (dscott@fuller.edu) or contact Dr. Ryan directly (sheryl_ryan@fuller.edu).

---
Works Cited:
Perry, Samuel L. 2017. Growing God's Family : The Global Orphan Care Movement and the Limits of Evangelical Activism. New York: New York University Press.

---