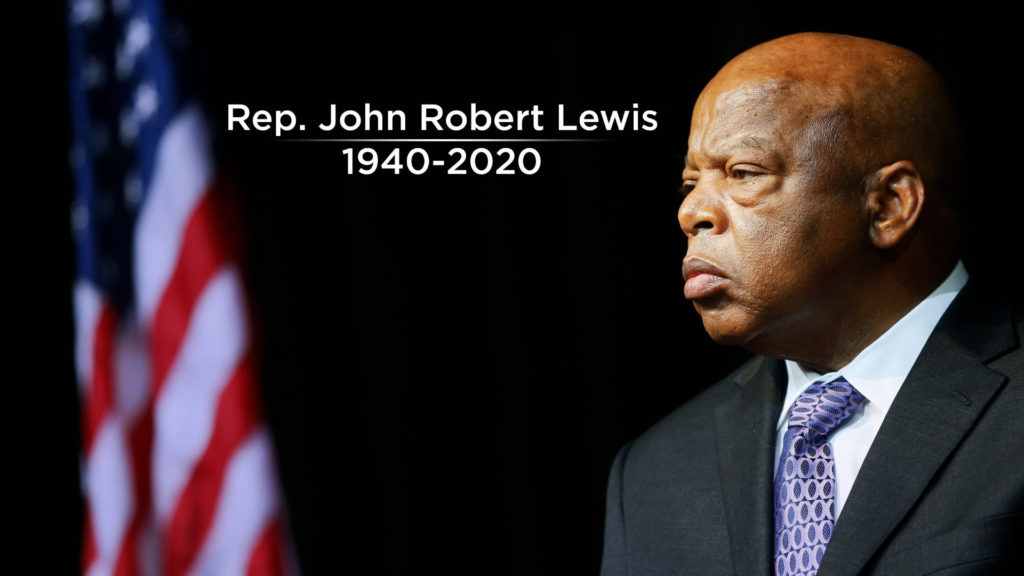 ---
A Providential Encounter for a Washington, DC Micah Group
It was pure providence that John Lewis came to our screening of Selma.
In January 2015, I collaborated with two other pastors in my Micah Group, David Hanke of Restoration Arlington and Kendrick Curry of Pennsylvania Avenue Baptist Church, to cohost a joint screening of the movie Selma. The film, in case you haven't yet seen it, tells the story of the Selma to Montgomery marches during the civil rights struggle, and it was released in the lead-up to the 50th anniversary of those marches. We three churches—one predominantly white and Anglican, one predominantly Black and Baptist, one more multiethnic and nondenominational, all in the DC area—came together to have some courageous conversations with one another across racial, denominational, and ecclesial lines about race and the continuing gospel call to justice.
As we entered the theater that night, we saw a number of congresspeople also arriving, including Rep. John Lewis, who participated in the first march on Bloody Sunday (March 7, 1965) and was beaten nearly to death. I knew they weren't all showing up for our screening! It turned out that the Congressional Black Caucus was also holding a screening of Selma that night in the same theater. Joshua Dubois, former White House Director of Faith-Based and Neighborhood Partnerships and one of the conveners of our event, approached Congressman Lewis and asked if he would say a few words to our gathered churches.
There was a flurry of activity, and we didn't know if it would happen—our screening needed to start and their screening needed to start. But Congressman Lewis—as he is wont to do—made time for us.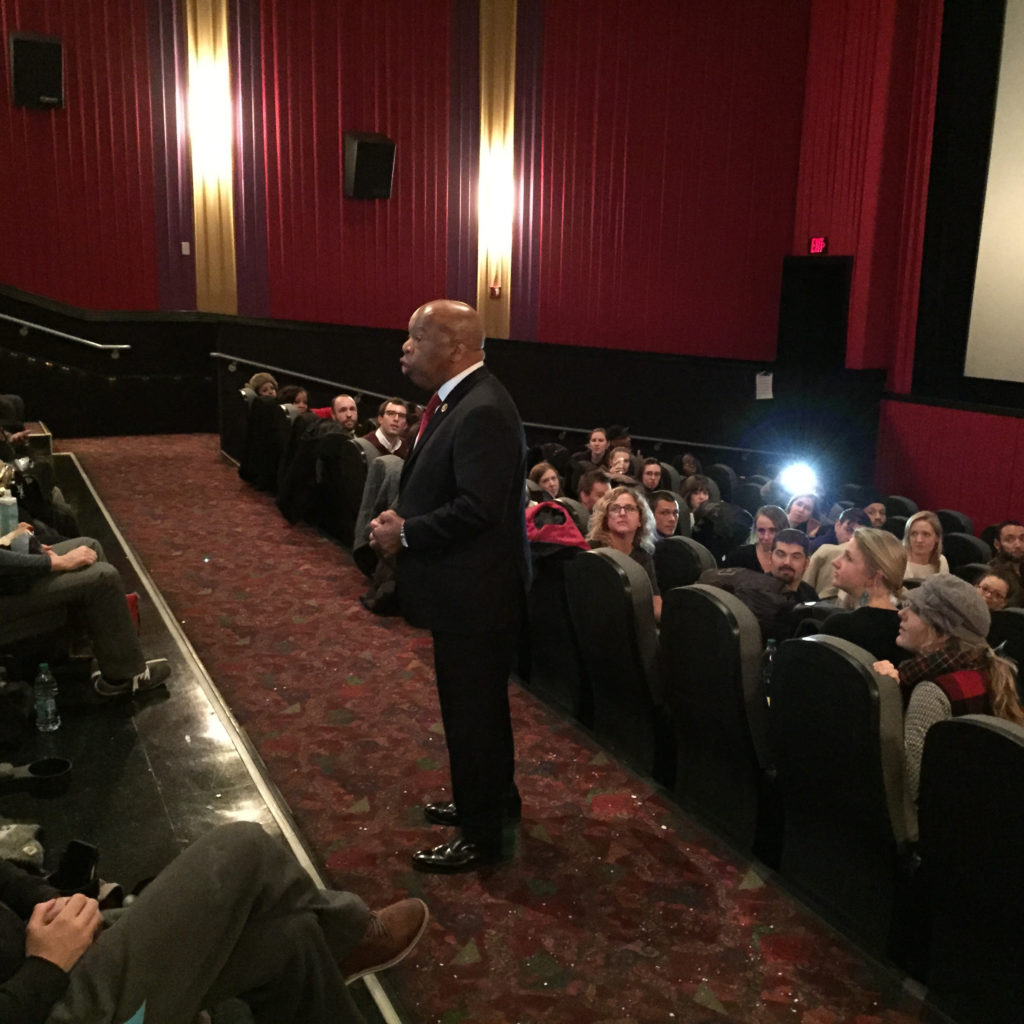 I don't remember exactly what he said that night. It was probably a riff on what I've heard him say time and time again, about getting into "good trouble, necessary trouble," about how our faith often requires us to do that, putting our beliefs into action on behalf of those in need. It was such a stark visual parable to have the man himself, whose story was being told on screen, whose life spoke of half a century of putting his life on the line for what was right, who grew up wanting to be a preacher, offer words of encouragement to a new generation of Christians.
After the movie, our congregations stayed to get to know one another, to share their reflections, and to pray together for God's kingdom to come on earth as in heaven. It was a moment I'm so grateful to have been able to witness, as I'm grateful for the ways my Micah Group compatriots have continued to be fellow pilgrims on the justice journey. But it was only one moment — an inspirational moment without a doubt — but the work of justice is, in Lewis's words, "the work of a lifetime."
With the passing of John Lewis and C.T. Vivian last week, I'm reminded once again that the struggles of the civil rights era were not so long ago—and we are not yet done. The baton is passed to those who would do justly now. May we and our churches answer the call of Jesus to justice with humble love, courageous conviction, and in the power of the Spirit.
Rev. Dr. Justin Fung
Pastor of Leadership & Spiritual Formation
Christ City Church | Washington, DC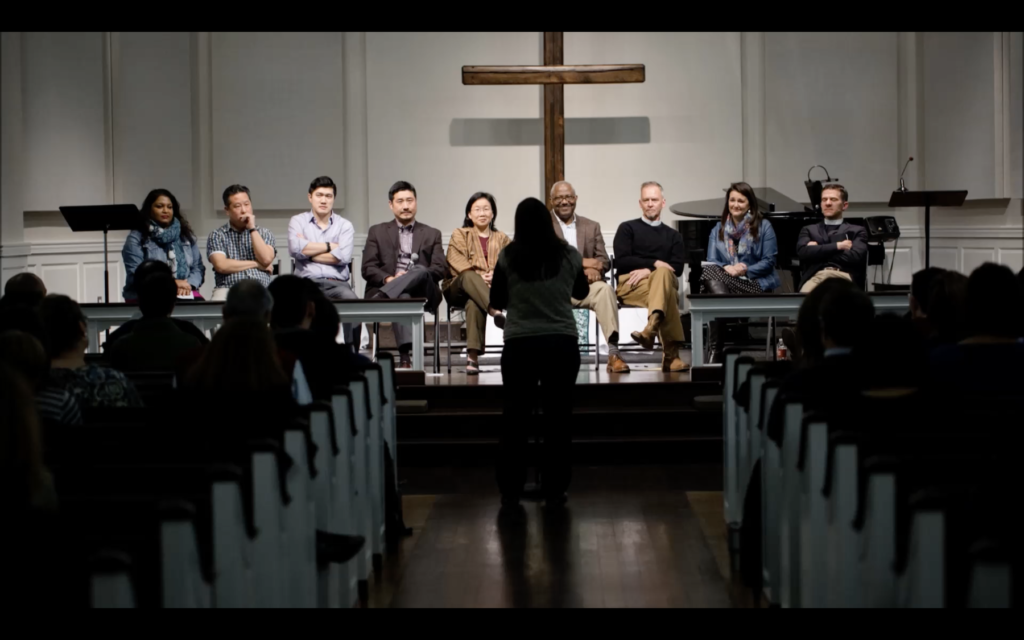 ---
When Great Trees Fall
Congressman John Lewis showed the world "how to finish well." He was a model for breaking down walls of oppression through non-violent civil disobedience. He remains an inspiration for those of us fighting for freedom all over the world. Most impressive was his perseverance for justice and righteousness for all. He dedicated his life to protecting human rights and building the Beloved Community. Congressman Lewis never gave up the fight. For his was a "good" fight, indeed. His life and legacy is a shining example of keeping our eyes on the prize.
Though the prize may seem distant and far away!
Though the times may get really tough!
Though others may change their course or give up the race!
When the cause for which we're fighting is the right one and the course which has been charted is the correct one, he showed us how to stay on course to the very end. Now, like all Great Trees, John Lewis has fallen; but not before he earned the highest regard from all who know the call to this mighty work!

Rev. Dr. Joy Johnson
Micah Groups Mobilizer
---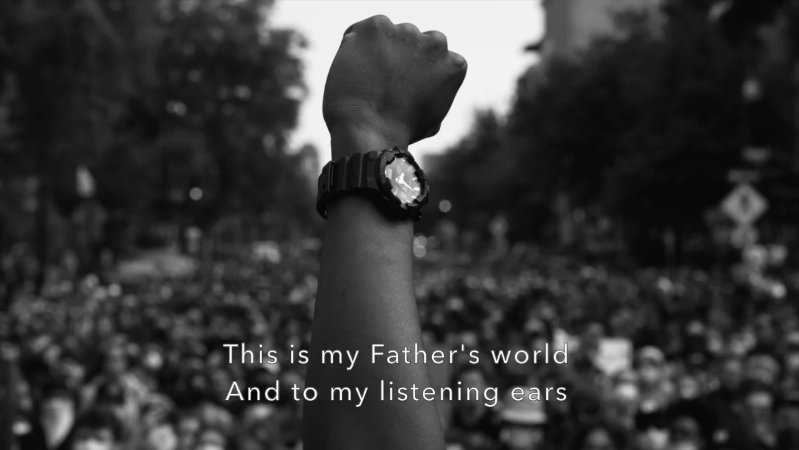 This Is My Father's World (Beauty Birthed from Strife)
This moving and provocative video was created by the Fuller Chapel team in partnership with the Brehm Center's Fred Bock Institute of Music. You are welcome to use it in personal or congregational worship.