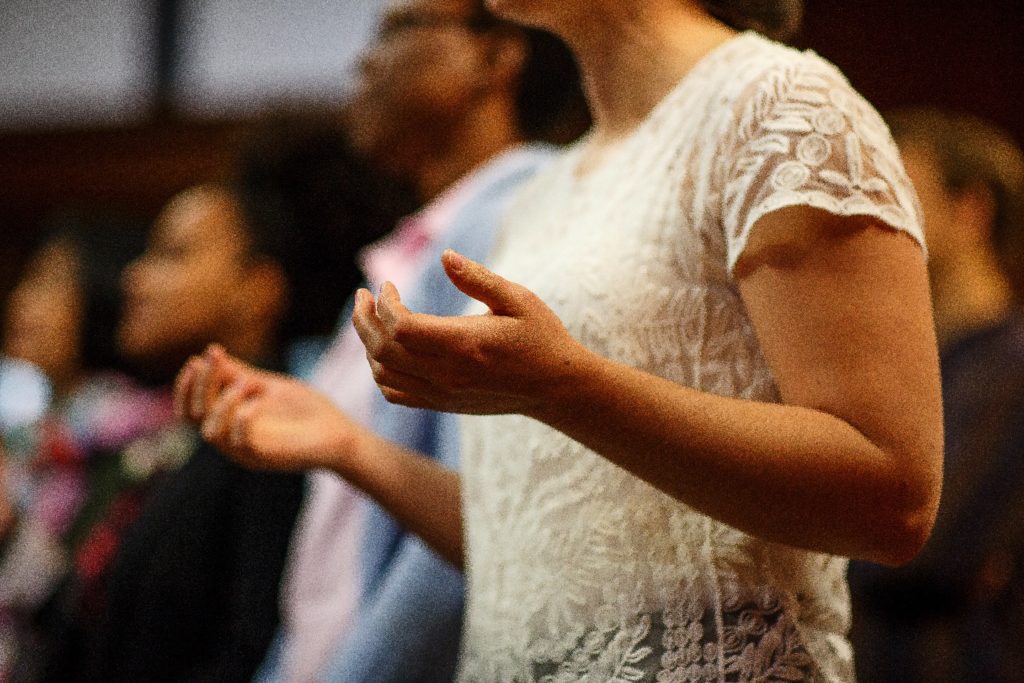 Recently, while preparing to teach the Lord's Prayer, I realized my prayer life had become more like a routine, trying to summon God to do what I want in my life. In the mornings, I would pray for God to either make things run smoothly or make things happen that I wanted to happen. There is nothing necessarily wrong with praying in this way, but that was becoming the whole extent of my prayer life.
In the age of Amazon, where I can get whatever I want delivered to my doorstep in two days or less with the click of a button, it's easy to confuse being happy because I get my way with what God wants for me. "If I think or feel this is good for me, then it must be good for me!" But what I hear Jesus teaching his disciples about prayer is that prayer is the space where my being and my desires are realigned with God's desires.
"In the age of
Amazon… 
it's easy to confuse
being happy because I get my way
with
what God wants for me
."
At the same time, as an Asian American woman, I have not always been able to name what I want. Is it okay for me to have what "I" want if that is not what "he," "we," or "they" want? Sometimes my wants are suppressed in order to preserve consensus – like when I give in to my friend's desire to eat at Red Robin's instead of eating at the new Asian restaurant that just opened in town.
Sometimes my desires to be heard are silenced because of unequal power dynamics like at work meetings when someone with greater positional power gets the final say even though I don't believe that decision is the best or right way. In prayer, those who have been silenced are heard by God. Those who have been put in lowly positions are lifted up by God.
"In prayer, those who have been silenced are heard by God."
In the Lord's Prayer, Jesus gives us words to say that shape us into a community where we are seen and heard by God and realigned with God's work in the world. When we say, "Your kingdom come, your will be done on earth as it is in heaven," Jesus reminds us that it is in God's kingdom that our wants are fulfilled. In prayer, I can tell God all of my heart's desires and be assured that God will listen and not silence me. In God's kingdom, people who cry out to God are heard and seen.
But at the same time, the wants I share with God in prayer are continually being shaped by God's kingdom of peace, wholeness, life, and right ordering of power. Although I might not receive all that I prayed to God about, I trust that God will hear me and continue to form my life and desires into the likeness of Christ. Praying "your kingdom come" opens my heart to the work that the Holy Spirit is already doing in establishing God's reign on earth – and I want to be part of that.