[Author's Note: Mental illness is a sensitive issue. I speak as a pastor and therefore a practitioner, but not a mental health expert. The purpose of this piece is to explore how local churches can support those within their congregations who battle with depression. While I focus on the social and relational aspects of depression, I do not want to discount the biological and psychological causes of depression. I hope my thoughts add value to the ongoing conversation about mental illness and what we as Christians can offer in response.]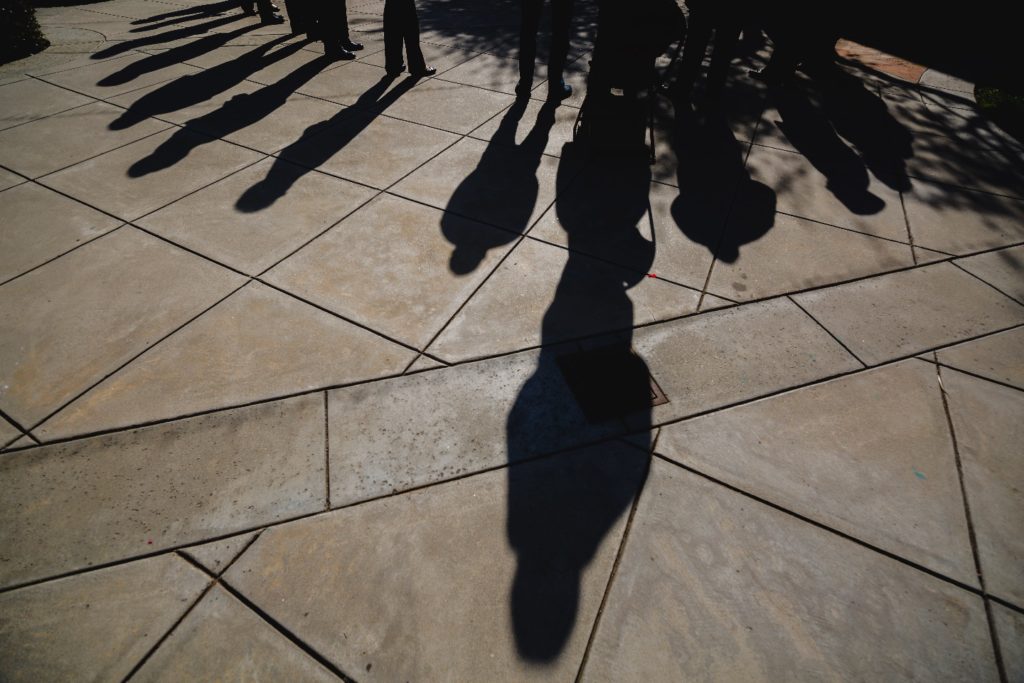 During the first couple years of seminary, I went through an unexpected depression. At the time, I had insomnia, carried a heavy sense of anxiety in social situations, and fought morbid thoughts about myself. This escalated to the point where I decided to seek professional help. And so, on top of juggling a full class load and part-time jobs, seeing a therapist became part of my weekly routine.
I rarely brought up my depression in conversation. In fact, I got pretty good at concealing it from people's attention. My visits to the therapist were largely kept under wraps for fear of outing myself. The hard work of therapy had exposed unhealthy patterns of relating to myself; it uncovered destructive tendencies towards self-hatred and a struggle to accept my self-worth.
"I got pretty good at concealing it from people's attention."
For these reasons, I found my depression to be incredibly embarrassing to talk about, both as a man and as Asian American. To share about my depression felt like a public acknowledgement of weakness, unmasking what was most shameful— the parts I would have liked to keep hidden.
Later on, I would discover that healing would only be complete if I was willing to be vulnerable with those who loved me. I could be loved only to the extent that I was willing to be known. To this end, I chose a select group of people who had earned my trust to become relational anchors in my life. In these relationships I found acceptance and affirmation amidst the storm of depression.
"I could be loved only to the extent that I was willing to be known"
I do not believe my experience of depression—and the tendency to mask it— is unique. Tragically, the issue of mental health continues to be prevalent in American society, and Asian Americans are not exempt. In 2016, one study listed suicide as the 9th leading cause of death among AA and Pacific Islanders.[1] But while depression remains pervasive, Asian Americans simply do not speak about it. Research from the National Alliance of Mental Illness suggests that amongst minorities, Asian Americans are among the least likely to seek professional mental services.[2] Is the shame associated with mental illness keeping Asian Americans silent?
Looking back on my story, the irony is apparent to me now. Though I didn't know it at the time, what I needed was not less connection, but deeper and more meaningful connection.[3] In Lost Connections, journalist Johann Hari identifies disconnection from people as a primary cause for depression.[4] Rather than a symptom of depression, Hari argues that loneliness precedes depression, not the other way around.[5]
If this is true, then the Church could play a vital role in supporting those who suffer from depression! Members of the Body who come around its struggling members can speak into the void of loneliness, effectively cutting through the darkest lies of despair, declaring: You are not alone. You are never alone. Through the power of community, the Church can answer the loneliness that often catalyzes depression.
Let me suggest two ways that we as the Church can begin to respond to depression:
1. Create A Culture Where the Experience of Mental Illness Is Normalized
I had a professor once say that the fastest way to kill an organization is by making its dysfunctions undiscussable. Likewise, when mental illness is not normalized in our ministries, even though it is rampant in our communities, something has gone terribly amiss.
To break the stigma of mental illness, churches must first publicly acknowledge its reality. Recognizing that depression exists conveys that its effects are indeed serious and palpable in the lives of our people. This could take many forms, whether directly addressing depression from the pulpit or making this issue a part of small group discussions. This might also look like church leaders setting a cultural precedent in their ministries by being vulnerable about their own experiences with depression or suicide. If executed properly, handling the subject with great sensitivity and care, addressing depression communicates empathy and solidarity to those who struggle with depression, further emboldening them to be vulnerable with their church community.
Moreover, our ministry cultures should exude radical acceptance and unconditional love for those suffering from mental illness. Practically, this means being sensitive to the language we use when speaking to or about people who struggle with depression. Do we make light of their condition? Are they condescended to? Are they looked upon as inferior or deficient? If the rhetoric, attitudes and posture of our ministries reflect this, we only build a culture of shame associated with mental illness.
2. Cultivate Christian Communities With Meaningful Connection.
Here, I'm speaking specifically to pastors and ministry leaders. An often-overlooked task of the pastor is to cultivate community. I want to ask: is the vision of community that we are living out in our churches compelling to the world around us? Community is rarer than we often think. And yet, all around our neighborhoods and cities, people are starving for a place of belonging where they are seen, known, and loved.
A crucial task of Christian ministers and leaders is to cultivate communities where people meaningfully connect with others. Meaningful connection, as Hari defines it, is reciprocity in relationship.[6] What Hari puts his finger on looks exactly like the interdependency within the Body of Christ taught in scripture. Members of the Body display and experience mutuality in the care they show each other.
Not only must we know how to give love, but we also need to know how to receive it. Receiving and giving love must happen simultaneously in order to establish deep connection. This vision of reciprocity calls Christian communities to transcend superficial, surface-level interactions. We need to recover what it means to be present to each other, to listen, understand, affirm, and encourage one another.
At the same time, we also need to feel that kind of love and experience that quality of connection with others for ourselves. For Christian leaders, this means modeling mutuality in our relationships. Do our core relationships express a healthy interdependence on others?
Until the quality of connection in our churches improves, the community of the local church will be insufficient to answer the increasing alienation and loneliness that now characterizes Western society.[7] But a beautiful, thriving community of faith can embody the Gospel for the severely depressed to discover an affirmation of their self-worth and their unique place within the Missio Dei.  
[1]Agnes Constante. "Talking About Depression Can Be Hard For Asian Americans, But Services Can Help", NBC News. (September 2018). https://www.nbcnews.com/news/asian-america/talking-about-depression-can-be-hard-asian-americans-services-can-n904816
[2]https://www.nami.org/Learn-More/Mental-Health-By-the-Numbers
[3]Johann Hari. Lost Connections: Uncovering the Real Causes of Depression and the Unexpected Solutions. (Oxford, Bloomsbury: 2018), 143.
[4]Hari, Lost Connections, 124.
[5]Hari, Lost Connections, 132.
[6]Hari, Lost Connections, 143.
[7]Hari, Lost Connections, 132.