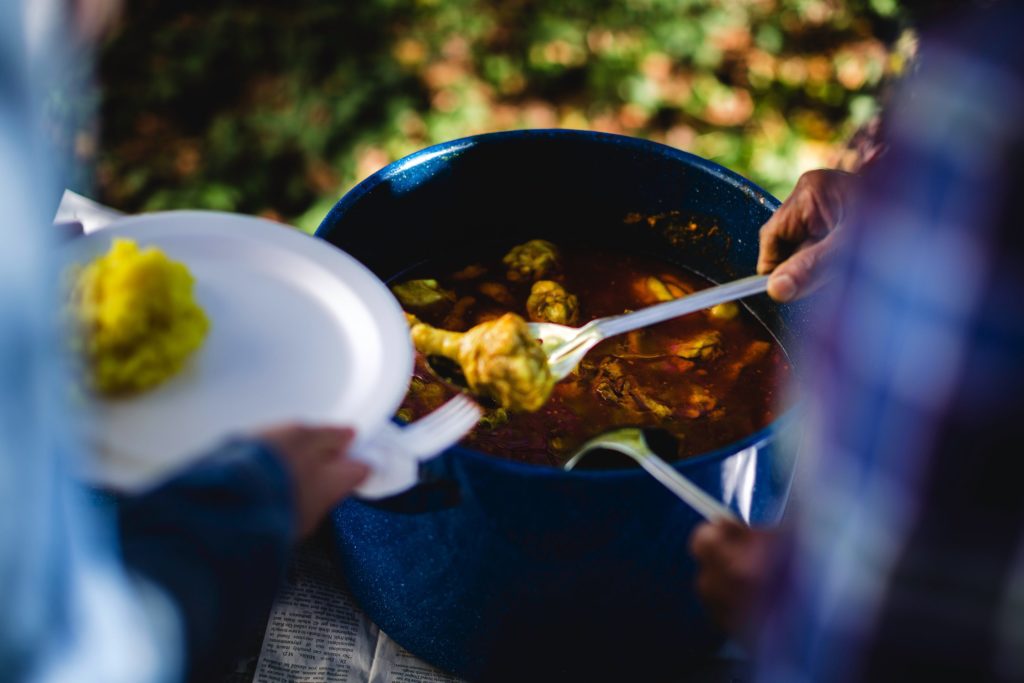 A day set apart to literally "give thanks" resonates naturally for Christians.  After all, the entire Christian life is an ongoing act of gratitude, a response to God's grace that saved us from our guilt. Because we have been redeemed by Christ and restored by the Spirit, we may now live overflowing with thanksgiving (Ephesians 5:20; 1 Thessalonians 5:18).
"what is the Christian life but an act of gratitude?"
But as Christians, how do we actually celebrate a federal holiday that arose out of seeing America as God's promised land? Celebrating Thanksgiving grows only more difficult when we consider the national mythology of pilgrims and American Natives sitting down to a wonderful, peaceful, unified dinner together – and how shaky this account becomes in light of the conflict and turmoil that was to come.
Every corner of our world wrestles with poverty, inequality, hurt, and hunger – and our nation is no different. Now, when we sit down to dinner today, we could simply ignore these "unpleasantries", count our blessings and give thanks for our family members, our material blessings, and our jobs. But is there another way to celebrate without glossing over the real suffering around us?
"is there a way to celebrate without glossing over the real suffering around us?"
We don't have to  make our Thanksgiving holiday into a political resistance rally (although there is a time and a place for that kind of kingdom work), but neither do we have to make ourselves blind for the sake of falling in line with our secular cultural.
Given our family context, we might not necessarily say these prayers out loud – but whether we utter them at the head of the dinner table, or simply offer them to God in spirit, here are some ways to give thanks with our eyes wide open.
Our gracious and loving God,
We thank you that we see.
Moreover, we thank you that we are all seen by you – no matter how high or low our station.
We thank you that you are a God of justice, restoration, and peace,
that you see the oppressed and displaced,
and that we find our hope in you and not in any political process or ideology.
We thank you that the greatest blessing is our belonging to you.
We thank you that you invite us to participate in your salvation:
receiving it,
bearing witness to it,
even sharing it.
Even as you see our world and rejoice,
despite the scars we bear and the hurts we inflict on others –
Thank you that, in your Spirit, we see this world
and still
find our joy in you.
Happy Thanksgiving.