[A]nd provide for those who grieve in Zion — to bestow on them a crown of beauty instead of ashes.
In this article, I touched on the idea that Lent can be an invitation for all Christians to recognize God's presence amidst the persecution from enemies and betrayal of friends that Jesus himself experienced in his ministry. Even when we sense the apparent silence of God in our struggles, we can still have hope that God has not abandoned us.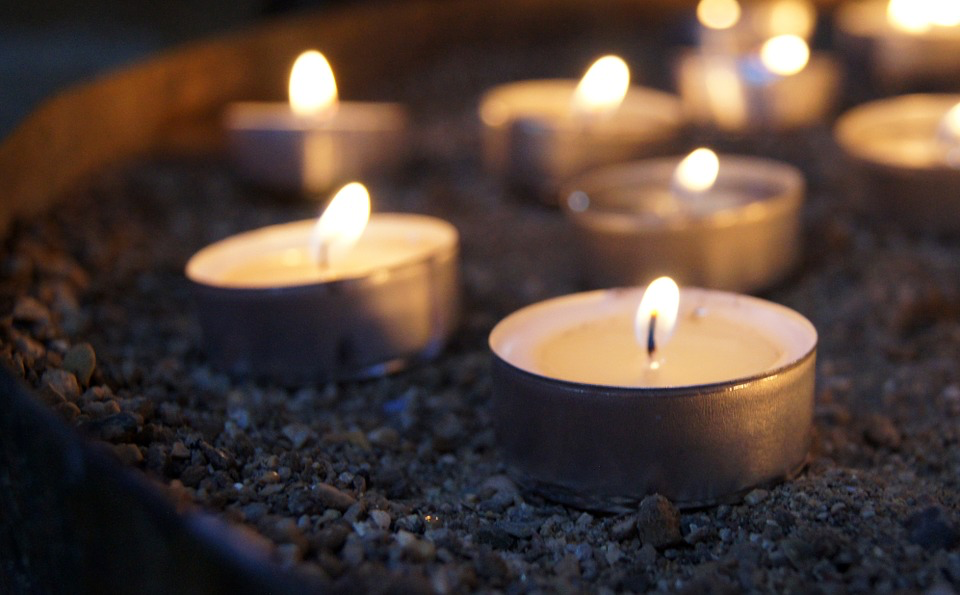 Makota Fujimura is a Japanese-American artist, writer, and the Director of Fuller's Brehm Center. Fujimura was a consultant on Martin Scorcese's latest film, "Silence," and wrote a book, "Silence and Beauty," as a commentary on the Lenten theme of finding God amidst pain.
In Isaiah 61:2-3, the prophet Isaiah envisions joy arising from the lament and speaks to us this Lenten season as we long for a better world to arise from the brokenness we see. The good news is that beauty springing forth from the ashes is the heart of the gospel, the good news that centers on the Easter reality we are looking forward to celebrating soon.
Philip Yancey tells a story of a Russian evangelist named Basil whom he met in 1991 with a delegation of Christians invited by the Russian government after the Soviet Union's collapse. Basil travelled all night on a 14-hour train ride to meet Yancey as he couldn't believe that his own Russian government that had persecuted him was now welcoming American Christians. Yancey was shocked to hear Basil's story and the reason for his unusual oratory style. "In 1962 Basil was arrested and sent to a labor camp for distributing Christian literature… Every morning before sunup prisoners from the labor camp had to assemble in an open space for roll call. Camp commanders insisted on strict punctuality from prisoners, but not from guards. As a result, thousands of prisoners stood outdoors for several minutes each morning with nothing to do. Basil, who loved to preach, decided to start a church."
"As he was recounting this story in the hotel room, Basil spoke louder and faster… His voice had no volume control, and the reason traced back to that early morning scene in the labor camp. Basil preached daily to a truly captive audience but, typically, he only had about two minutes before the guards arrived, rarely as long as five minutes, and as a result it often took him two weeks to deliver a single sermon. He had to shout to be heard by several thousand prisoners, a strain that made him hoarse until his voice adapted. Over the years — ten years in all — of speaking outdoors to thousands, he developed the habit of speaking at top volume and breakneck speed, a habit he could never break."
Basil, the Russian evangelist who started a 2-minute church in prison, is a story of beauty rising from the ashes. During Lent, we can embrace more deeply our need for a Savior as we strain to see the beauty amidst the ashes and as we recognize that we struggle to hear God in apparent silence.
QUESTIONS TO CONSIDER:
Where do you need to invite God's beauty into your ashes? Are you heartbroken over seeing our divided nation and the injustices done to those on the margins? Are you personally experiencing a pain that leads you to believe that God is silent and indifferent to your pain?
PRAYER:
Lord, may Lent remind me that there is beauty in the silence, that hope can rise from the ashes and that you will not abandon me in the dark times we face. Thank you for the truth that your presence is in the prison camps where the oppressed can find hope in your gospel and you are with me as I wrestle with things that I feel imprisoned by. Help me, like Basil, to look beyond my own needs and see the opportunity to serve you and bless others and thus experience the freedom that comes from glorifying you. Amen.
---
This article is republished with permission from Fuller Seminary's De Pree Center for Leadership (www.depree.org). The original article appears here. Visit https://lifeforleaders.depree.org/ to subscribe to the free De Pree Daily Devotional.

Explore more at the Theology of Work Project online commentary: Blessed Are Those Who Mourn