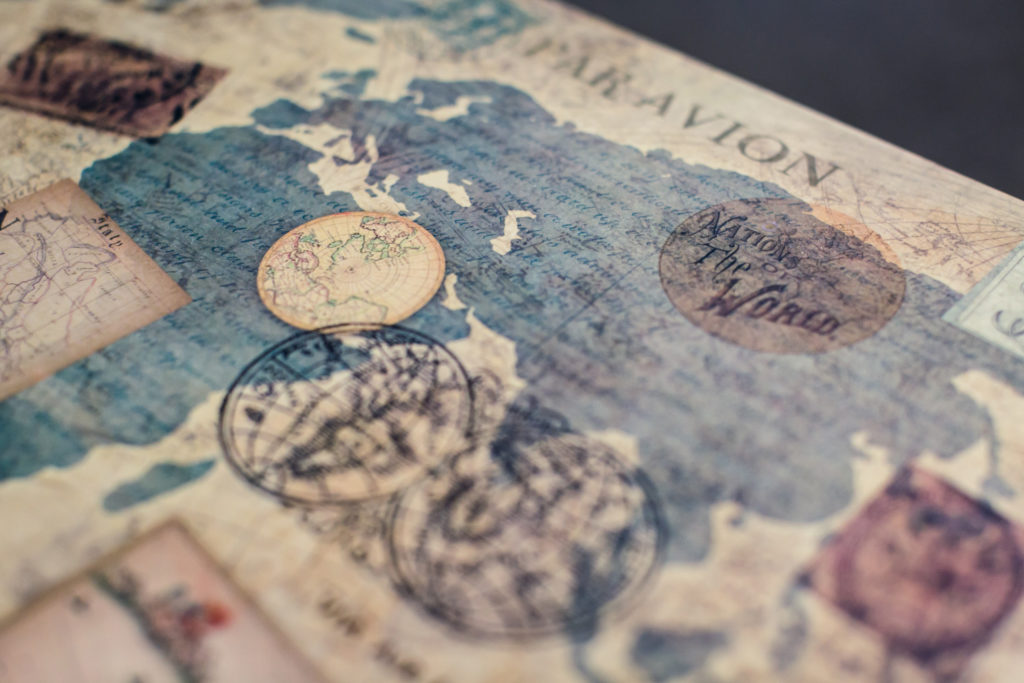 Summer is coming, and that means it's the season of short-term missions trips! Speaking from my own experience as a missionary in Asia, both leading short-term teams and also working with short-term teams who come to my local church, here are a few suggestions for effective missions.
PREP & FOLLOW-UP
One of the most troubling mistakes in short-term missions is the lack of coordination with the local team. This local team may be made up of long-term missionaries, expatriates, local Christians, or a mix of these at the place you're going to.
When preparing to go on missions, in addition to understanding the target audience, short-termers should also consider who the local team and volunteers are, and their history with the target audience. Take into account their knowledge and skills, and include them in meetings. Be aware that the local team may also already have relationships with the target audience. They may know who has abusive parents, who struggles with alcohol, or who is open to Christianity but not there yet.
I strongly encourage short-term teams to arrive on location as early as possible, and to have team-building activities with local volunteers. If you're only on location for a few days, I would even recommend sacrificing a day of outreach in favor of ministering to and building up the local team.
As always, follow-up is crucial for any outreach to be successful. And while I encourage short-termers to stay engaged, realistically, the bulk of follow-up falls on the local team. After all, they understand the culture, they can provide immediate aid, and they can help plug people into local Christian programs. If local volunteers are not spiritually mature, responsible, or invested enough in the ministry, there will be less efficient follow-up with the target audience. This is why getting to know and building up the local team should be taken into consideration when doing short-term missions.
SUPPORTING ESTABLISHED MINISTRIES
Today, many short-term teams do missions alongside developed churches or organizations that have had experience with overseas teams. As far as a hosting church or organization is concerned, the purpose of inviting a short-term team may simply be to have a few more people to help carry out a local vision. In many cases, hosting a foreign team may be a marketing gimmick to draw locals in.
Honestly, however, after the foreign team leaves, the target audience will come down from their spiritual high. Often, they then lose interest in the Christian faith. This is most drastic when there is over-emphasis on how special the foreign team is. It is important, therefore, to encourage relationships between the target audience and local workers. Short-termers should also make it their business to be aware of and recommend local programs to the target audience.
OVERCOMING THE SAVIOR COMPLEX
This brings us to the most obvious way in which short-term teams may do more harm than good: doing missions with a savior complex. That is, believing that God has specially anointed them to save the target audience – spiritually or materially. Not only is this prideful, but it discredits God as the one who saves, and it minimizes the participation of local workers. Trying to save people materially, in particular, can also negatively impact the target audience.
It is, therefore, imperative to stress to your team to not jump at opportunities to adopt or sponsor children, or to give money or materials directly to people you're reaching out to. You don't want to teach locals that they are inferior to foreigners and need to rely on outside help. Also, it's actually detrimental to romanticize your target audience into simple, innocent victims. Accordingly, don't assume that the people you're reaching out to know how to manage money, make good decisions, or defend against troubled friends and family. These issues are especially relevant when doing missions in impoverished areas.
Accountability is essential when making donations, for the sake of both foreigners and locals. As a general rule, always consult and go through the organization, local missionary, or contact that helped you set up the missions trip. They should know what's really going on, and they can help make sure that any donated resources are being used as designated.
GOING TO SAMARIA
The story of the Samaritan Woman (John 4) is one of my favorite depictions of missions done right. This story shows Jesus first prompting the Samaritan woman to speak, instead of immediately evangelizing to her. He listened to her and cared about what she really needed. Furthermore, in acknowledging and encouraging her, he essentially discipled a local worker. She then went out to her people and spoke in ways that only she could to beckon others to the Gospel.
Likewise, when doing short-term missions, acknowledge and support the local group you're working with. Love and encourage them to reach out to their people in ways that only they can. Christ is the Sower, and we a global team of harvesters, remembering that, "others have labored and you have entered into their labor" (John 4:38).